Pann: Choding Sehun I remember
("Choding" is an elementary school student)
I'm 21, a university student. I'm currently tutoring a 18-year-old girl. The reason why I'm posting this is because she recommended me to. Anyways, I was Oh Sehun's friend when I was in elementary school. One day, I saw the girl's phone I'm teaching for and her phone background was Sehun. I told her, "when Sehun was a choding, I was his friend." And she didn't let me go home.
I honestly have no interest in celebrities, so it wasn't until recent that I found out that Sehun is a popular singer. It's not like I keep in touch with him. Besides, I changed schools when I was in grade 5.
Q. How were his personalities?
A. His personalities can't be described in words. Apparently, the girl I'm teaching says he's a cold person. I laughed my ass off. No, he wasn't a cold person AT ALL. Or maybe he turned into one. It's already 10 years back then so…
To say it straight, Sehun was a hyper kid. That was why I was close to him. He laughed a lot. Teachers always told him to be quiet ㅋㅋㅋ I saw several photos and two videos of him, and he barely talked so I don't think he's the same as before. Is he taking care of his image in front of the cameras? Or is he not talking because there are too many members?
Q. Is his face the same as before? Do you think he got plastic surgery?
A. I don't know if he got plastic surgery or not, but he barely changed. He was really skinny when he was a choding and I was taller than him. I heard that he's now 183cm tall? I freaked out. I saw a picture of him smiling and he really looked the same. The way his eyes look when he smiles is the exact same as before. 
But his nose did get prettier. But don't trust my memories, though. Ten years have passed so his face must've changed. He's a celebrity, after all, so he must look very different. Sorry for not knowing if he got plastic surgery or not. But wow…. his visual is no joke… he's handsome. I regret making fun of him for being short when he was a choding…
Q. Does he smoke or drink?
A. We were very innocent when we were chodings ㅋㅋㅋㅋ We didn't even know the existence of alcohol and cigarettes. I don't know about smoking but I'm sure he drinks, no? Us guys need alcohol and girls when we're lonely. 
Q. Was he popular when he was a choding?
A. I'm not sure if I can say this, but Sehun wasn't really popular. He was more popular among guys. He liked girls a lot, though. You know, he was one of those boys who always make fun of the girls they like because they don't want to look shy. That was choding Sehun ㅋㅋㅋ Surprising, right? It's true.
Q. How close were you both?
A. I was really close with him back then. I regret not taking any picture. Well back in the time, chodings didn't have their own cellphones and it's not like my mom would buy one. (I remember Sehun being really scared of my mom) I want to post a proof but I can't because I don't have any pictures. I lost contact with him since I moved schools. Maybe he'll cry if he sees me…? Oh, speaking of crying, Sehun cried a lot. He always tried to hide his tears but they were so obvious ㅋㅋㅋ He even cried in front of me ㅋㅋ But he pretended like he didn't cry, well his eyes were red ㅋㅋ He had feelings of a girl. But it wasn't like he cried because he was sad, but because he was mad. I would laugh and play with him, and suddenly he started crying, and I then reflected myself, trying to think what I have done wrong. So I hope the fans don't bully him. Especially sasaengs! Even though Sehun doesn't show his feelings, I'm sure he's crying somewhere. 
Q. Was he a good student?
A. …..Pffft. He was an average elementary school student.
As a choding friend, Sehun was a really great friend. Even though he lacks as a singer ( ㅋㅋ Sorry but he really doesn't have parts. Like 5 seconds? "Stop provoking me", "E.X.O" ㅋㅋ) He was a good kid even though his personalities were a bit psycho-ish. I'll cheer for him, and if I see him again, I want to hang out like when we were chodings. Ah… tears are coming out… Anyways even if I never get to see him, my childhood with him will be a good history. My conclusion is this – I hope EXO would succeed and more success for Sehun. And fans, please don't lose your fan mind. I heard he's still a rookie? And he's even a maknae. I think his group is holding too much expectations. I don't know the details but I heard his company is a bit evil… It's unfortunate… 
So even if he happens to disappoint you guys, please don't leave him, don't hurt him, and wait for him. The Sehun I know will soon be modest again.
=====
1. [+55, -6] I think this is real ㅋㅋㅋ The way he talks is so funny ㅋㅋㅋ
2. [+46, -5] This post is real for sure ㅋㅋ It seems real.
3. [+41, -5] Sehun-ah, I love you <3
4. [+19, -1] Ah thank you for telling us the childhood Sehun ㅠㅠ I hope this post is real. If it's real… he's so cute ㅠㅠ He again closed the exit.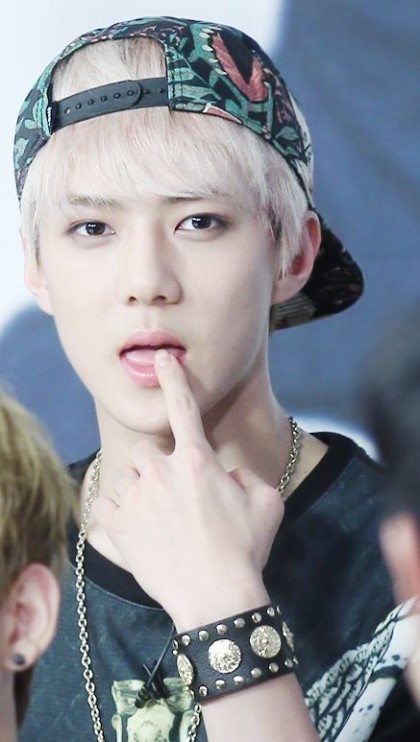 5. [+17, -3] I think it's real… What kind of a person would write this long just to troll?